The EDO Kai operates the Foreign Worker Support Project.
About EDO kai
EDO-kai is an abbreviation of English conversation club from OTA.
The EDO kai is called "power under the edge of your city"
● Activities for promoting a multicultural society (intercultural understanding)
● Activities of local activity groups and individual ties (construction of local community society)
It is an organization aiming to promote social contribution business by.
One coin English conversation salon, English conversation classroom, local community service
(Regional contribution) business.
One coin English conversation salon
One Coin English Conversation Salon is
available for those over the age of 15 for 500 yen per entry fee.
There is also a foreign exchange salon. We carry out in two places (Kamata, consumer life center) in Ota-ku. Held in three levels (beginner, beginner +, intermediate) Salon is a social contribution business. It is based on voluntary management by member volunteers.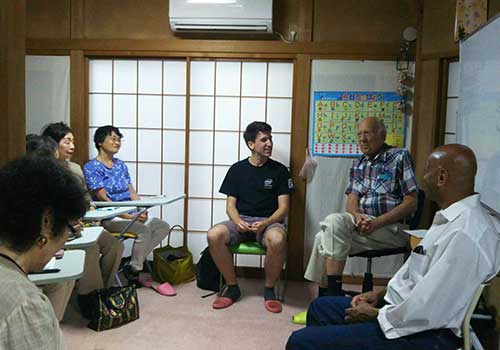 English class
Kamata Office
This business is for those who want to further improve their English conversation skills. Small classes (up to 6 students). Classes can be taken in a friendly and cozy atmosphere by experienced and foreign teachers.
・ Diverse classes (beginner slowly, beginner normal, beginner +, free conversation class) ・ Adult and child classes (groups from elementary school students to junior high school students to adults, private, free cover sessions)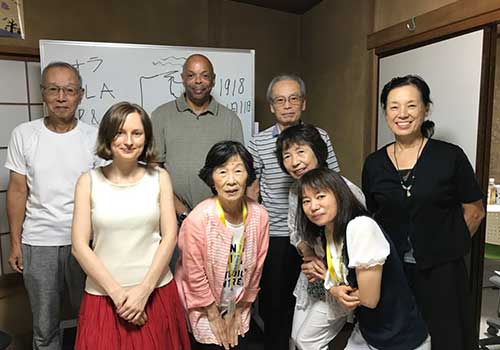 Lecturer dispatch
We send instructors to town associations, residents' associations, companies, shops, groups, etc., and we can offer lessons tailored to your needs. We will respond to your budget consultation.
Regional activity
Participation and support for various local events Ota Ward English Speech Contest Supported by the Board of Education, Tokyo Youth Chamber Names Usage examples: Esena Forum, Korabo Omori Summer Festival, Kamata International Festival, International City Ota no Owa, International City Ota Festival Sky Day, OTA Fureai Festa, Ward Public activity forum, etc. Dispatch Japanese volunteers to various events and encourage foreigners to participate (10 times a year)